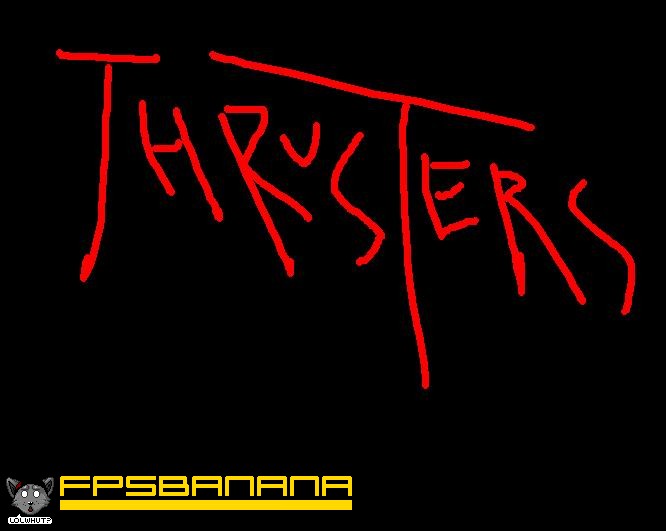 Well, it's tough being in two studios. You have to be active when you're in a studio, but you have to be twice as active in two studios, especially if they both have high reputations, so here I am, back to work. This time, I'm going to write about thrusters in Garry's Mod 10. That's right, the thrusters. You're bound to have heard of these guys, and they are one of the most commonly used tools used in Garry's Mod 10, so let's get started!
Instructions:
This wouldn't be a tutorial without instructions. Teh Instruct0rz:
Step One: Adding thrusters is easy. Simply find a prop, and left click to add a thruster. Make sure your prop is absolutely suitable for thrusting, as the amount of thrust is influenced by the size and mass of an object. For example, adding thrusters to a mega-bridge would be stupid. Step Two: You should bare in mind that you are able to select the thruster's model. After step one, you should move straight on to the context menu and adjust the variables of the thrusters, as the amount of thrust greatly influences the style of the thruster's effect, which is important.
Context Menu:
When pressing c while using a tool-gun, a context menu will appear on the bottom-right corner of your monitor. Here are the variables in the menu:
Thruster Model: No prize to the person who guesses correctly what this is. This allows you to adjust the model of the thruster - the size, the look, etc. This is important, as you will obviously need more and larger thrusters for more and larger props, right? Thruster Effect: This is the style of the exhaust flame of the thrusters. This, in general, doesn't really affect the other variables in any way. Thruster Force: This is to adjust the maximum amount of force the thrusters can apply to the prop it is attached to. The thrusters force will vary depending on the model you use, a soda can will not have as much force as a bathtub at maximum. Push: Here you can choose which button you press to push the thrusters forward. Pull: Lol, guess what this does. Here you can choose which button you press to pull the thrusters backwards. Toggle: Choose whether the thrusters will stay attached to the prop after usage. No Collide: Choose whether the thrusters will collide with the prop it is attached too. Active: Choose whether the thrusters fire as soon as it receives damage.
Tips:
Many users, like myself when I was a GMOD noob, would remove the thruster and make a new one if they find that they have set the settings all wrong and they would like to reset the settings. Well, instead of doing that, you can simply aim at the attached thruster, and that thruster will have the settings of whatever you set as the tool's options! Woot!
This isn't much, and you probably know this already but instead of adjusting the sliders for the variables in the context menu, you can always simply type in the number you want for a more accurate calculation.
Always be mindful of what you attach thrusters too. Different props need different thrusters.Larger objects would need larger thrusters. Smaller objects would need smaller thrusters. Heavier objects would need thrusters with more force. Lighter objects would need thrusters with less force. Size matters ALWAYS.
Well, this concludes my tutorial on thrusters.Let me know if this was helpful, or unhelpful, in any way so I can improve next time. Don't forget to favourite if you like this, and assess. Thank you, everyone.